General Information
Congress Venues
Slovak National Theatre

Address:

Pribinova 17, SK-819 01 Bratislava

GPS coordinates: 48.14108, 17.12234


Sheraton Bratislava Hotel

Address:
Pribinova 17, SK-819 01 Bratislava
GPS coordinates: 48.140762, 17.121989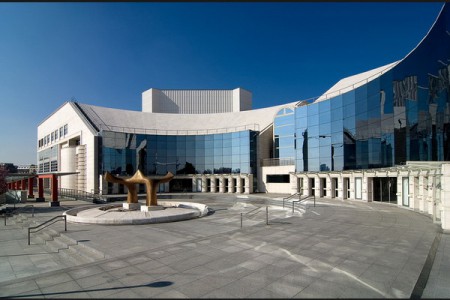 Getting Around
As Bratislava lays in the Central Europe, it is very easily accessible by all types of transport.
Getting here:
Bratislava
Bratislava is at the centre of Europe, in the extreme southwest of Slovakia. The edge of the city actually forms Slovakia's borders with Hungary, to the south, and Austria, to the west, making it the only capital city to border two neighbouring countries.
More information
Slovakia
Basic Facts, History and identity...
More information
Visa Information
Slovakia now member of Schengen Area, issues Schengen visa.
As of December 20, 2007 Slovakia has begun issuing Schengen Visa allowing holders to enter the entire Schengen Area. Schengen refers to a group of European Union member states which have abolished passport controls on their internal borders and strengthened controls at their external boundaries.
The 24 member states of the Schengen Area as of 2008 are Austria, Belgium, the Czech Republic, Denmark, Estonia, Finland, France, Germany, Greece, Hungary, Iceland, Italy, Latvia, Lithuania, Luxembourg, Malta, the Netherlands, Norway, Poland, Slovakia, Slovenia, Portugal, Spain and Sweden.
Citizens of Schengen countries can move freely in the area. For citizens of the following countries no visa is required for access to the Schengen Area for a maximum of 90 days: Andorra, Argentina, Australia, Brazil, Brunei, Canada, Chile, Costa Rica, Croatia, El Salvador, Guatemala, Honduras, Hong Kong, Israel, Japan, Macau, Malaysia, Mexico, Monaco, New Zealand, Nicaragua, Panama, Paraguay, San Marino, Singapore, South Korea, United States of America, Uruguay, Vatican City, Venezuela. More information